Serving hot bar, salad bar, sandwiches, coffees,
and grab & go every day!
Catering available for your event!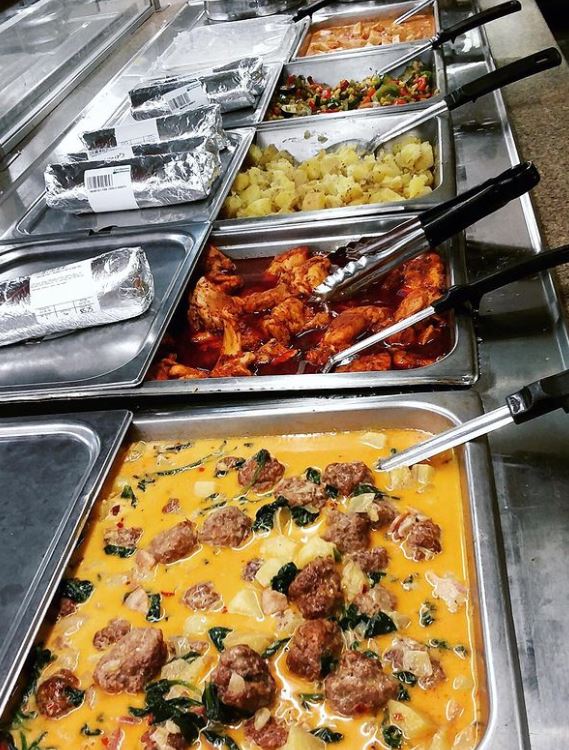 We are here for all of your grocery needs!
If you are looking for our delicious breakfast burritos or are hungry for lunch, we have a great variety of hot bar dishes, soups, pre-made and custom-made sandwiches, salads, and always great vegetarian options.
We are also available to prepare catered food for your event.
Please call our deli to place a catering order, and to hear what we are serving and when it is available. The deli is currently open until 2PM. Our menu is different everyday!
(505) 695-1579 Ask for Deli!