Welcome to Los Alamos Co+operative Market!
The Heart of the Community at the Edge of Town | So Much More Than a Grocery Store
Menu for the week of Monday, Jan. 30th -Sunday, Feb. 5th

Monday: Sausage and spinach baked ziti, Chicken saltimbocca, Italian potato wedges, Zucchini pomodoro, Spicy Thai tofu, Rice, Soup.
Tuesday: Coconut curry chicken, Pork fried rice, Sesame roasted sweet potatoes, orange cashew broccoli, Tofu fried rice, Soup.
Wednesday: Honey baked chicken, Three pepper beef meatloaf, Green chile
mashed potatoes, Sunburst fiesta veggies, Seasoned pinto beans and
mushrooms, Rice, Soup.
Thursday: Carne adovada, Green chile chicken enchiladas, Calabacitas , Potato
wedges , Spanish rice, Pinto beans , Soup.
Friday: Lemon garlic salmon, Chicken pesto penne pasta, Herbed potatoes,
Vegetable medley, Braised mushrooms, Soup.
Saturday: Mediterranean Cod, Pesto chicken, Boiled buttered potatoes, Broccoli.
and carrot, Vegan chickpea curry, Rice, Soup.
Sunday: Carne adovada enchiladas, Chicken calabacitas, Southwest quinoa,
Southwest veggies , Pinto beans , Cilantro lime rice , Soup.
A family friendly Cooperative Grocery Store who values its community! We strive to support small and local businesses, sustainability, and ethical work practices. We value healthy food, healthy living, and healthy communities. The Los Alamos Cooperative Market welcomes everyone, members and non-members!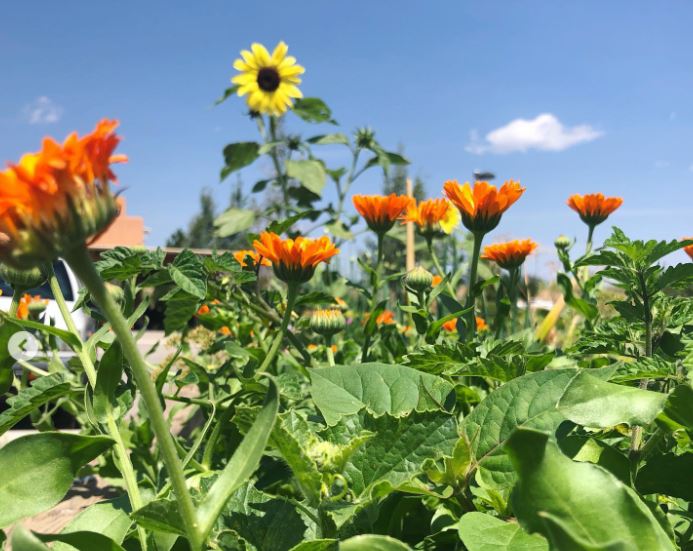 See what items are on sale right now by clicking the button below!